The Swedish EU Presidency: Sweden's focus on green transition and what this means for Swedish companies and investors
March 23 @ 5:00 pm

-

6:30 pm
It is our pleasure to invite you to a webinar on the Swedish Presidency of the Council of the European Commission. This free virtual event, jointly hosted by CFA Society Sweden and CFA Institute will gather EU and Swedish regulators, and industry representatives to dive deeply into the most urgent questions faced by the Swedish Presidency.
The webinar will feature keynotes by:
Johanna Fager Wettergren, Head of Sustainable Finance, Finansinspektionen (Swedish Financial Supervisory Authority)
followed by a panel of experts; including
Ulf Erlandsson, Founder & CEO, Anthropocene Fixed Income Institute
Svante Forsberg, Director, Styrelseakademien (Swedish Academy of Board Directors)
Patrik Karlsson, Senior Policy Officer, European Securities and Markers Authority (ESMA)
Jonas Thulin, Head of Asset Management, Erik Penser Bank
and will be moderated by Josina Kamerling, Head, Regulatory Outreach, EMEA, CFA Institute.
Speakers will address the priorities of the Swedish Presidency.
---
Priorities for the Swedish Presidency of the EU
Sweden recently took over the Presidency of the Council of the EU at a time when EU legislators face numerous issues, such as the economic consequences of the conflict in Ukraine, the recovery from the Covid-19 pandemic, and the legislative progress towards the EU green transition.
One of the main priorities of the Swedish Presidency, which began on 1 January 2023, is to tackle high and volatile energy prices while continuing to work towards the green transition and further implement the agenda on the European Green Deal.
Join this free webinar to hear from policymakers, policy experts and industry practitioners on the priorities that the Swedish Presidency is expected to address, and challenges and the opportunities on current and future legislation on sustainable finance.
---
About your speakers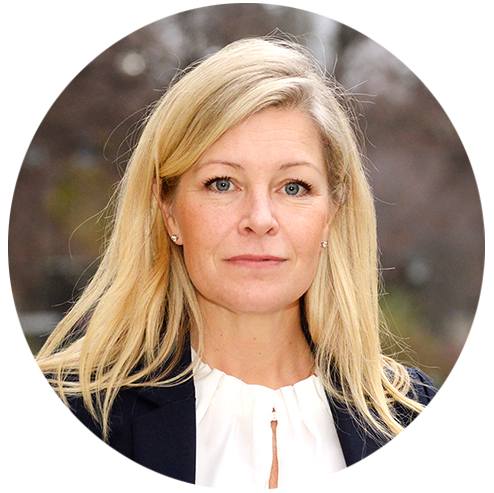 Johanna Fager Wettergren
Johanna Fager Wettergren is Head of Sustainable Finance at Finansinspektionen. In this capacity, she has taken an active role in the supervisory authority's work on sustainable finance and stewardship. At the global level, she is a member of the steering committee of the Network for Greening the Financial System (NGFS), and also actively involved in the work carried out by the Task Force on Sustainable Finance within the International Organisation of Securities Commissions (IOSCO).
Johanna was previously Head of Department at the National Debt Office, responsible for Financial Stability and Consumer Protection. She joined the Swedish Central Bank in 2006 and held, during a period of about 10 years, several different managerial positions within the field of Financial Stability and Asset Management. Johanna started her career in Nordea Bank Market Department as an analyst.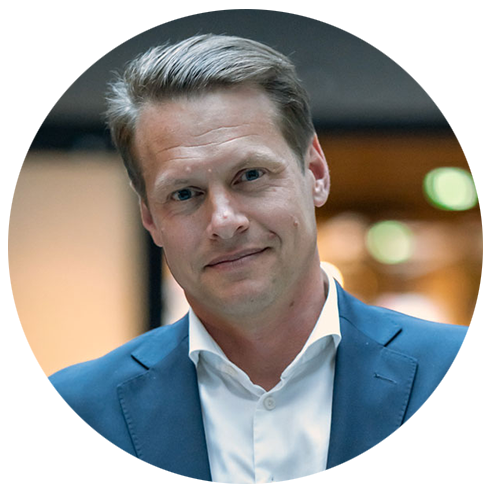 Ulf Erlandsson
Dr. Ulf Erlandsson is the founder and Chief Executive Officer of AFII. He comes from a background as a credit portfolio manager at the Fourth Swedish State Pension Fund (AP4) and as a quant strategist at Barclays Capital. He was one of the pioneers in the green bond market as well as in high-frequency credit derivative trading and has written extensively on credit trading, climate impact in fixed income and the combination thereof over the past 15 years.  Ulf earned his Ph.D. in Economics from Lund University.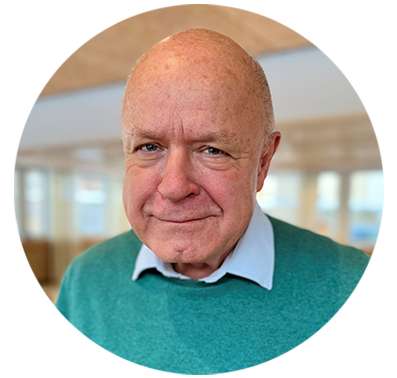 Svante Forsberg
After a long carrier at Deloitte Sweden, whereof 20 years as Chairman or Managing Partner, Svante work in different Boards and as Advisor. He is, among other assignments, Chairman of the Swedish Academy of Board Directors, the second largest Institute in Europe with 8 000 members.
Patrik Karlsson
Patrik works as a senior policy officer in the investment management team at ESMA, which he joined in April 2019. He contributes to investment fund policy development, focusing on sustainable finance and disclosures, fund liquidity and leverage, and alternative investment fund management. Previously he worked at the International Capital Market Association (ICMA), Prudential plc, and the British Banker's Association in EU Government Affairs and policy development on investment fund, insurance and banking issues.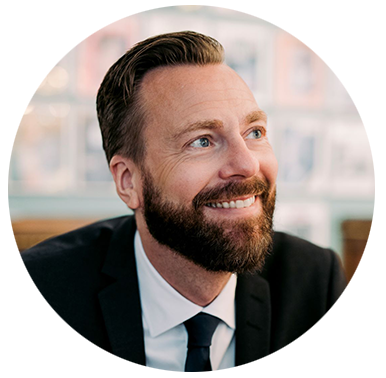 Jonas Thulin 
Before joining Erik Penser Bank Mr Thulin was Head of Asset Allocation at Nordea Bank Wealth Management. At Nordea he had other positions before this, such as Head of Strategy and Research Nordea Markets and Head of Global Alpha Strategy Nordea Markets. Before joining Nordea Mr Thulin worked at an investment bank in New York as Director and senior strategist for hedge fund strategies and trading, a similar position to the one he held in London before that. Mr Thulin started his career as teacher in economics at University of Queensland (Australia) and University of Stockholm (Sweden) and thereafter he managed Ericsson's pension trust.